Features
Why Customers Love Canvi Theme
Gutenberg Editor
The default WordPress editor extended by Kadence blocks. You don't need page builders or coding skills.
Design Library
Ready-to-use, professionally designed and responsive sections to use on your subpages: About Us, Services, Contact, and many more.
Drag and Drop Header and Footer
Drag and Drop Header Builder – easily manage layout elements in your header and footer.
Colors & Fonts
Easily change the global color palette and choose fonts that best express your brand..
One-click Demo Import
Select a demo in your panel and click. Everything will be done for you in a moment
Light and Dark Demo
Two professionally designed demos with light and dark color palettes. New demos will be available in the future.
WooCommerce Ready
Like the entire Kadence theme, Canvi also has the ability to configure the appearance of your WooCommerce store pages.
Powerful Customizer
Change advanced appearance settings on your site and preview them before publishing.
How Canvi can speed up your website building process?
You don't need page builders – use the power of Gutenberg
Canvi was created to make it easy to create advanced page layouts using the native WordPress editor – Gutenberg. Canvi combines the best available tools that enhance the capabilities of default Gutenberg blocks – Kadence Blocks and Kadence Theme.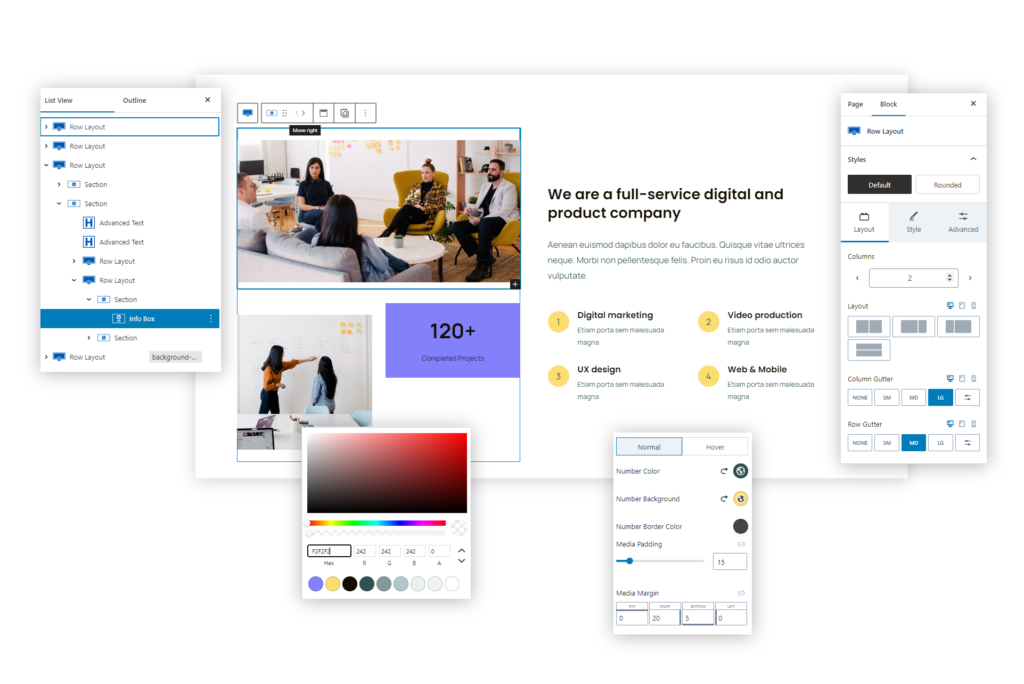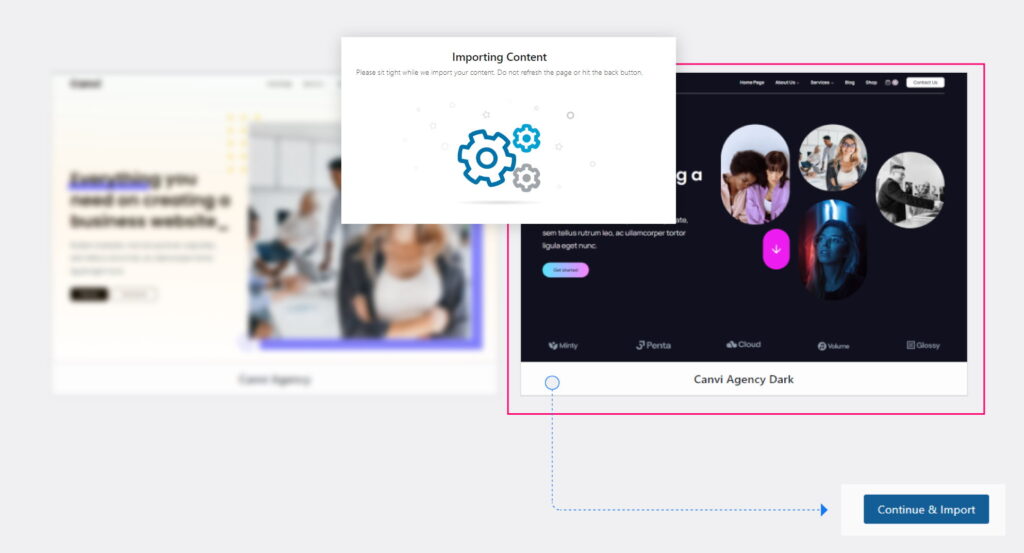 Easily Transfer Content from Professionally Designed Demos to Your Website
Canvi allows for easy one-click import of professionally designed demos. You can download the entire content and configuration and then decide what should be on your website and change the content to your own.
Access to ready to use sections prepared as Gutenberg block patterns
Together with Canvi, you get access to a library of ready-made sections built with Gutenberg blocks and optimized for mobile devices. After selecting and adding them to any page, you can fill the blocks with your own content and customize the appearance to meet your needs. All sections are grouped into categories such as About Us, Contact, Features, so you can quickly find the element you currently need.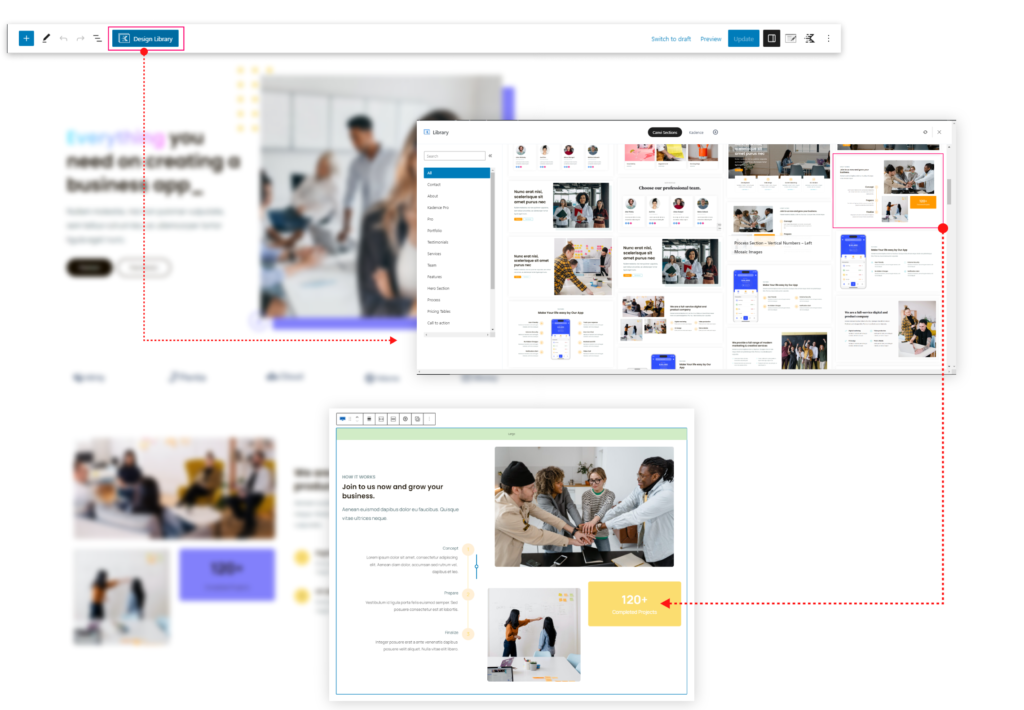 Canvi has solutions that every designer will appreciate.
Canvi makes it easy to maintain visual consistency throughout your project.
You can easily change the default color palette used in the blocks, choose the appropriate font combination from the Google fonts catalog.
Presets for global spacing and sizing design tokens
Canvi based on Kadence blocks which, in addition to pixels and other units, allows you to use custom variables, so you can set small, medium and large sizes for standard element size settings to maintain visual consistency and make your project easier to manage in the long run.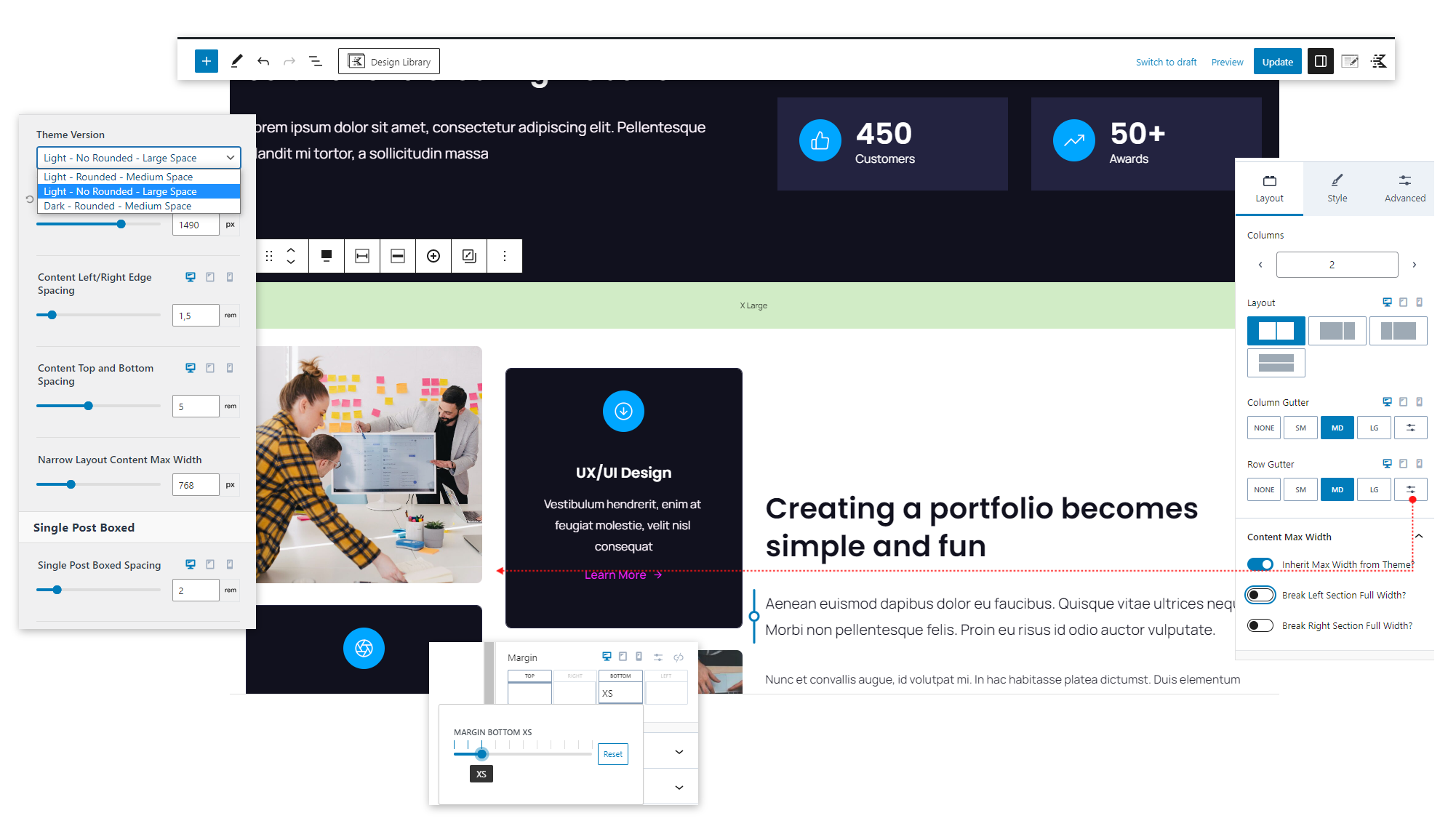 Check each of the 4 professionally designed demos with light and dark color palettes
Questions & Answers
Have any questions?
Didn't find your answer here? Just send me a message and I'll help in no time.