Blockfold inherits the functionality and features of Kadence Theme. Blockfold has a fully customizable header through the header builder. You have full control over the layout and all of its elements so you can build the perfect header for your site.
From the customizer, open the Header tab.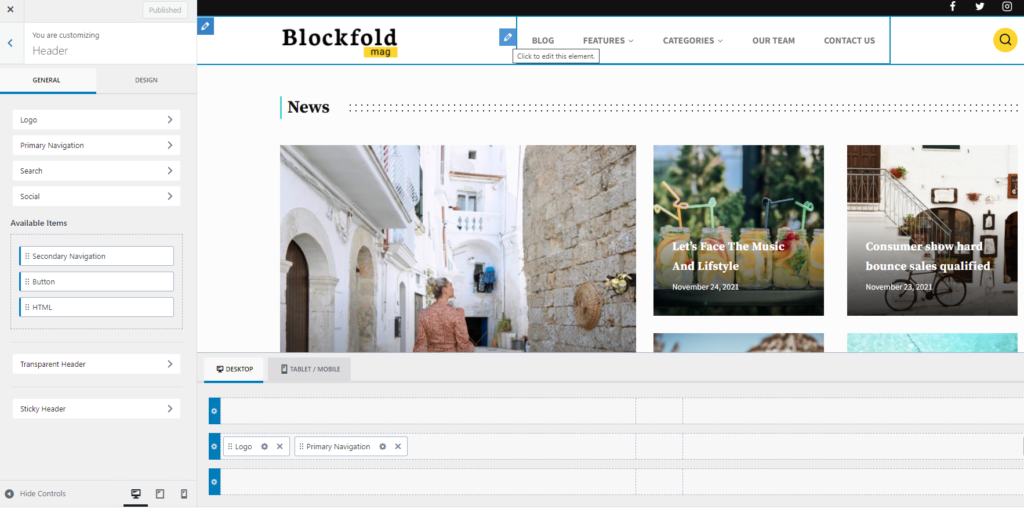 Next, you can drag and drop items into your header, then you can adjust the settings of your added items by click the settings icon.

Clicking the Design tab will allow you to set a background color, gradient, or image for your header. You can also enable a transparent header from the Transparent Header tab. From there you can enable/disable it for specific post types and pages.
Also from the Transparent Header tab, you can choose to enable/disable the transparent header for mobile and you also have the ability to set a different logo when the transparent header is enabled.
Source: https://www.kadencewp.com/kadence-theme/knowledge-base/header/how-to-customize-the-kadence-header/